All our cards can be physical or virtual, come with extensive card controls, real-time transaction alerts, including an immediate "card-off" option, real-time two-way fraud text alerts, and cash-back rewards.
Debit and Cash Cards
We provide Debit Cards and Cash (Prepaid) Cards. Our Debit Cards can replace or supplement your current offering. Our virtual Cash Cards are great for online bill payments.
We also have real-time P2P capabilities, single-use cards, and modern, sleek desktop and mobile apps.
Your customers deserve a next-generation card experience, and our Debit and Cash Cards provide one.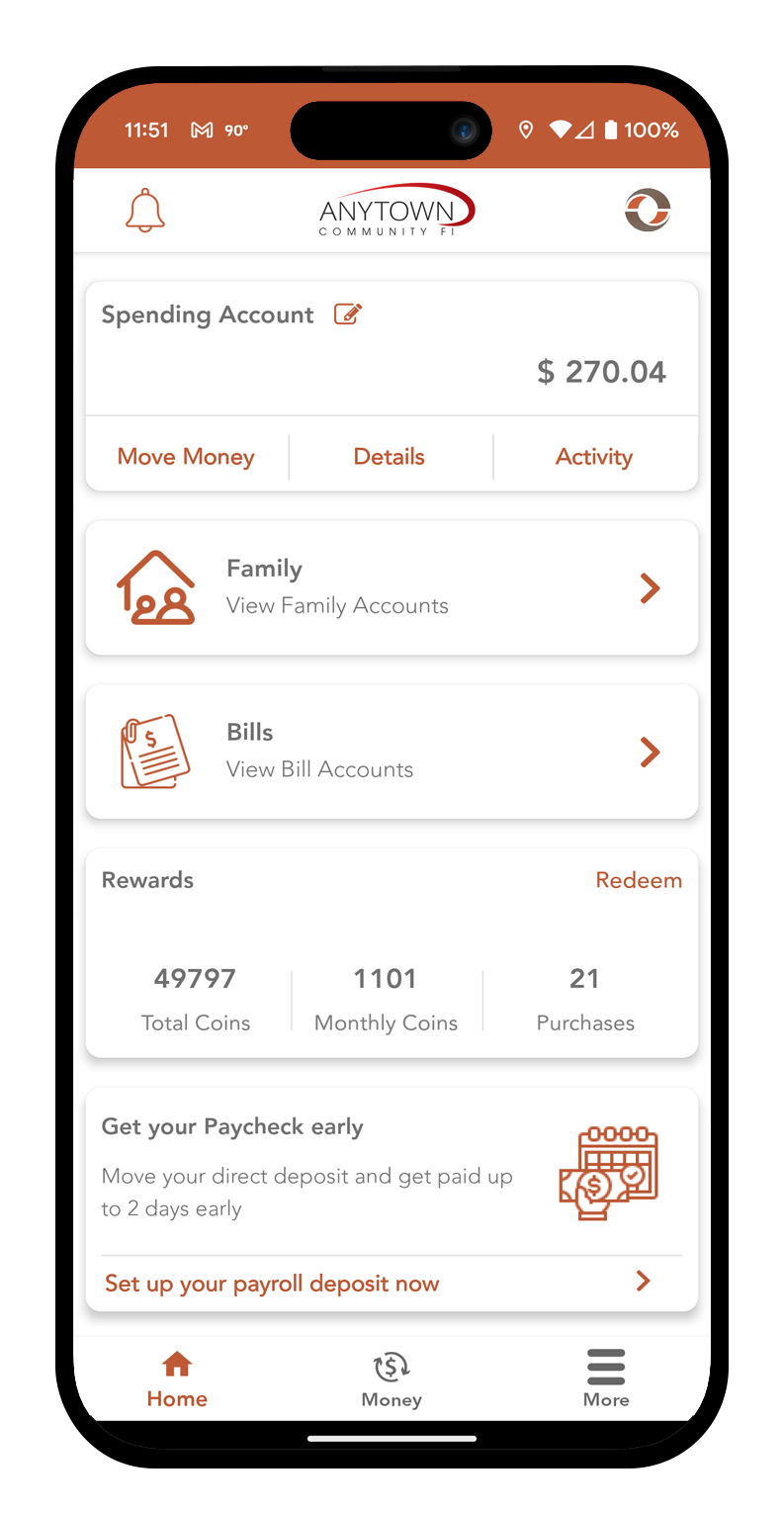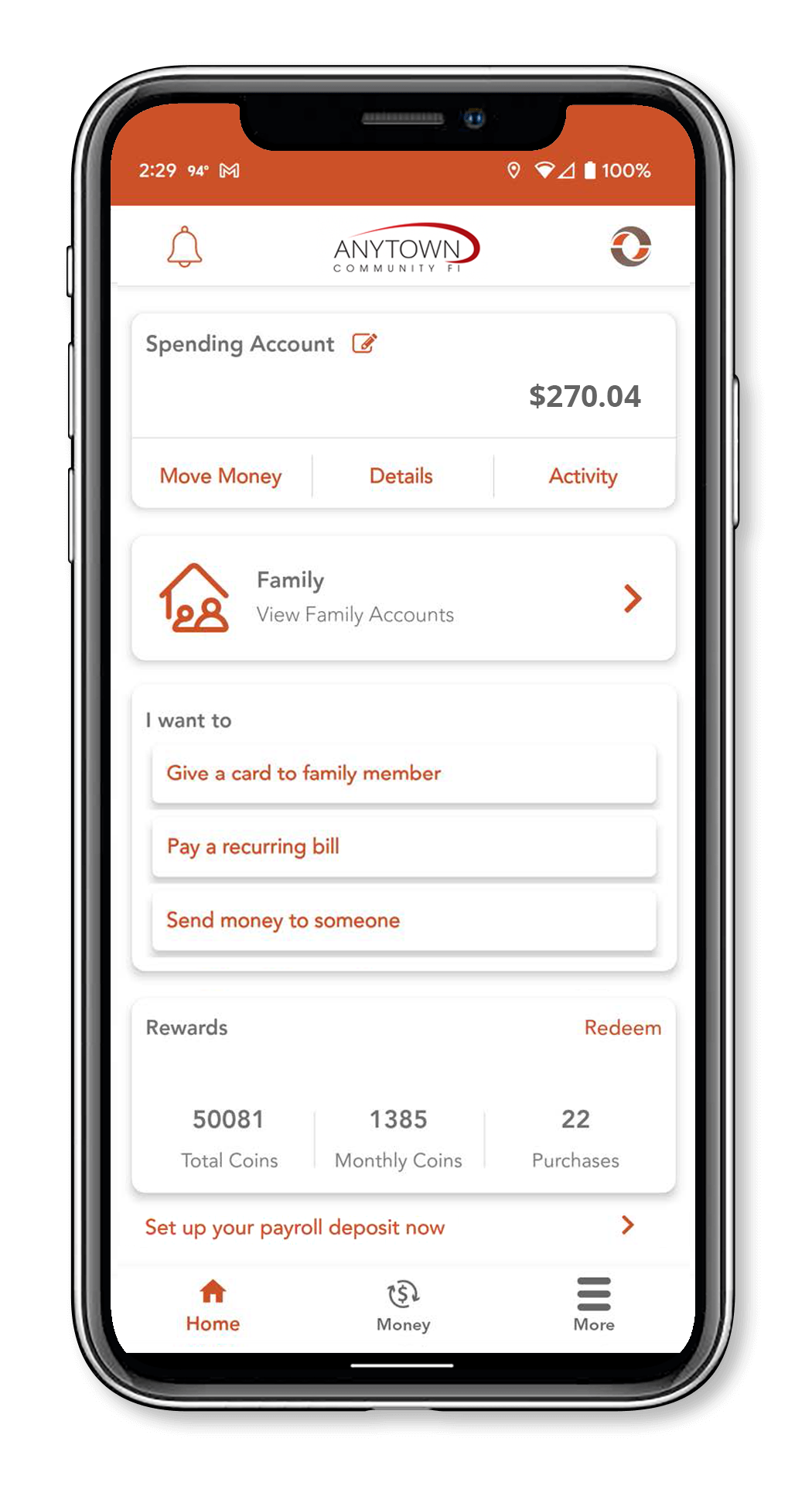 Family Cards
Why? Because a parent account with a family card is much stickier. You also get a natural path to a new customer once the minor becomes eligible as well as increased non-interest income. In addition, your competitors are not offering them (yet)!
Our Family Cards are great for youth, elderly parents, caregivers or anyone who needs a little oversight. A parent or guardian can issue a card and control when, where, and how the card is used. Real-time transaction alerts and an immediate "card-off" option provide constant oversight.
Easily add or recall money from the child card at any time and our extensive card controls keep the parent in control.
Our Family Cards can come integrated into a full debit card replacement or as a standalone solution. Cash-back rewards come standard.
The PATRIOT Card
The PATRIOT Card was designed for veterans, active-duty military, and those who support them. Not only does the PATRIOT Card come with "white-glove" support, but a portion of every purchase goes back to support organizations that support veterans.
Cardholders can direct deposit government benefits or regular paychecks to the card, and we make switching direct deposits easy with an automated direct deposit management feature. Conveniently move money on and off the card via card-to-card or bank transfers and even deposit cash at over 60,000 Visa® Readylink locations.
Of course, the card comes with cash-back rewards.